Et spørgsmål om tro – Medier & reklame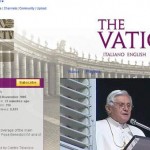 A business.dk article on visual media on the web, especially Web-TV. (The article is written in Danish)
Preface: Video and moving images (i.e. flash) is the fastest growing media on the internet, but it is hard to earn money from the phenomenon. Danish online media is however optimistic. My colleaugue, the Creative Director Jonas Løvstad from Arkena, expresses his opinion on the matter. He is very knowledgeable in new media and I have had the pleasure of working with him.